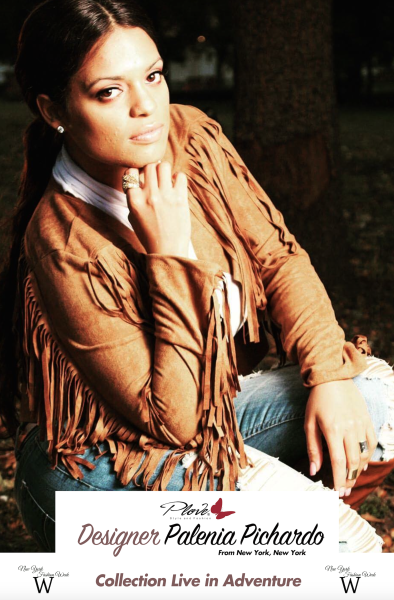 Palenia Pichardo- New York 

About Designer:

American host, model, and actress, Palenia Pichardo (PLOVE) was born in the Dominican Republic. She began her love affair with all things fashion and entertainment at the age of 27, when she decided to take modeling courses at ISTYLE Academy. After completing these courses she quickly delved into the world of fashion and entertainment. Palenia's modeling career took off when she was chosen as a runway for Jersey City Fashion Week in 2015. She was chosen to walk for three designers which led to contacts with photographers, boutiques, and various professionals from the industry. She used those contacts to begin developing her own brand "PLOVE".  Palenia Is known for published work with NIVEL CINCO magazine, Her Recurring role as host on the hit television show "EL KAN TV" and for her recent appearance as the female lead in the newest music video for recording artist Fernando Chalas. Now Palenia is one of the most  important stylish & Designer in New York City & New Jersey , working in a very important Beauty Pageant Nuestra Reina Latina USA for El Especialito newspaper also is the Executive Producer of West New York Fashion Week 2017 

About Collection:  Who said that living in adventure can be a boring lifestyle? Well, today I want to present you my collection based on style that can fill your soul with happiness. Elegance, colorful, tasteful and unique style that only an adventurous plove can show you tonight. Let me transport you to my trip where from the Amazon to the most exotic place that exists on the earth only you and I can reach!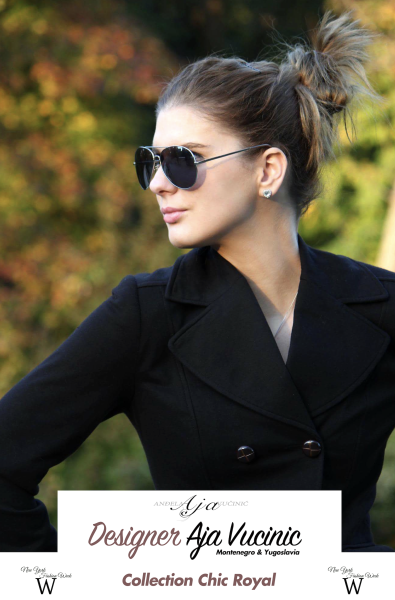 Aja Vucinic -Montenegro / Yugoslavia

​​

About Designer: 
Andjela Aja Vucinic is a young designer from Montenegro, ex-Yugoslavia. She was born in Montenegro but raised around the Europe and in New York City. her love for creativity led her to study Fashion Design in South of Spain from where she graduated in June 2016. Even if Andjela just started her career, she is already recognizable in Montenegro as up and coming designer which will put Montenegro on a world fashion map. Andjelas main inspiration for her work come from her roots, the natural beauty of her country is her main inspiration and her love for history, architecture and photography make it even more creative. 

About collection: 
The name of the collection is  Chic Royal, it's inspired by one of the most memorable royal families in Europe, The Tudors and Dynasty Petrovic. To be more exact by two kings who had much success on their business field but are remembered today because of their wife(s) and daughters.
Sent via the Samsung Galaxy Note5, an AT&T 4G LTE smartphone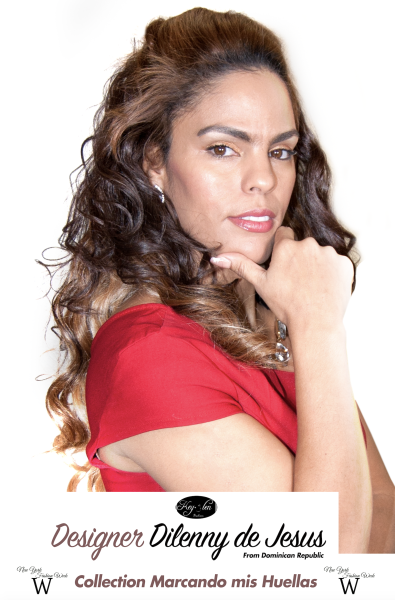 Dilenny De Jesus-Dominican Republic
About Designer:
Nace en San Francisco de Macorís, República Dominicana, inició sus estudios de pintura en la escuela de Bellas Artes de esta ciudad natal se inclina por el arte del diseño de modas obteniendo el título en un 2005.
En la escuela LAIE en la ciudad de Santiago de los Caballeros, especializándose en la escuela de Altos de Chavon, en 2007, de Diseño de Joyas y Moda Digital, propietaria de la Marca KeyLen Fashion y San Fco. Se Viste de Moda, en RD.
Participaciones:
Encargada de Confección y Diseño de la actriz Carmen Villa Lobos, en la película El Fantasma de Mi Novia, a estrenarse a finales 2017.
Ceo/Founder de San Fco. Fashion Week , celebrada su 1ra edición 2016, a beneficio de la Iglesia San Pablo Apóstol.
Fashion Show Hotel Sheraton a beneficio de la Fundación Niños Huérfanos de Padres Vivos.